[/column]
HISTORY:
In the spring of  2007, Pursuit was envisioned and formed by our C.E.O and founder Rusty Faulk who served the outdoor community as  producer and host of Rusty Faulk Outdoors for over 20 years.  Rusty Faulk Outdoors aired on most  networks that carried outdoor content and this experience from working with sponsors, advertisers production schedules and most importantly program directors gave him incredible insight into building and maintaining Pursuit Channel that truly stands for the good of the outdoor community.
Spring 2008 Pursuit signs its first major carriage deal with DirecTV for basic carriage
Spring 2009, Steve Smith and John Orrell of Bama Media joined Pursuit Channel management team bringing a wide range expertise gained from managing one of the largest Krispy Kreme franchises in the country and targeted funding to expand our growth.
Pursuit Channel and Mossy Oak sign a overarching agreement that included several of its top rated television programs and the creation of Moose Media, a division of Mossy Oak, to represent Pursuit Channel for producer recruitment and advertising sales.
2011 Pursuit launches on DISH network in the basic package.
Fall 2012, Canadian Media Giant, Leonard Asper joined the Pursuit management team bringing capital and a vast knowledge in distribution and marketing that has created brand awareness for the network inside the television industry and Wall Street.
Summer 2014, Pursuit Channel launches in 1080i HD and creates the first OTT solution in the outdoor space with its 1080i launch on ROKU.
Summer 2016, Pursuit Channel launches in full HD on Verizon FiOS Channel 818
Fall 2016, Pursuit Channel launches in full HD on Centurylink Prism TV on Channel 1677 and in SD Channel 677
Spring 2017, Pursuit Channel is upgraded into full HD on DirecTV
Spring 2017, Pursuit Channel launches in full HD on AT&T
Rusty Faulk
C.E.O & Founder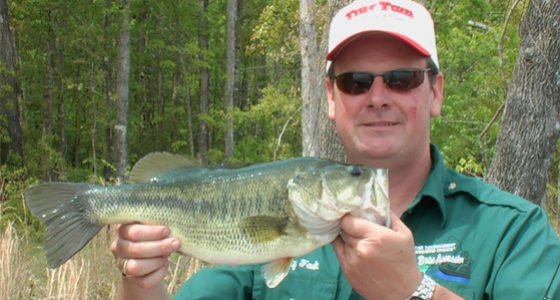 In early 2008, Pursuit Channel was founded by Rusty Faulk for the betterment of our outdoor community. With this founding commitment to the outdoor industry, it has propelled Pursuit Channel into the most widely distributed hunting, fishing, shooting television network in America. Our goal is and always will be to create a permanent home for the outdoor industry. Pursuit Channel is the only outdoor network delivered in satellite providers DISH and DIRECTVs Basic package which serves what some call the fly over country, while we consider it the Heart of America. Since 2008 we have also been privileged to launch on many High Power Stations, Independent Cable Systems, IPTV Systems and OTT systems such as Roku. With this solid and growing base we current reach more than 42 million households. In 2014, Pursuit made the investment to broadcast in 1080i High Definition and make it simple for all of our distribution partners to include this HD feed in their channel lineup. Verizon FiOS was the first major carrier to take advantage of offering their customers Pursuit Channel in HD in the summer of 2016!
Contact Us
12 North King Street
P.O. Box 188
Glenwood, AL 36034
Office : (334) 544-0701
We love to hear from our viewers, so feel free to send us an email below with any suggestions that you may have to help make Pursuit Channel even better. If you are looking for information on advertising, purchasing air times or just have a general question feel free to use the contact form below as well and we will ensure that it gets to the right person for a response. As always, thank you for supporting the outdoors and the tradition that Pursuit Channel stands for.